Antibody related Business

Development of Research Reagents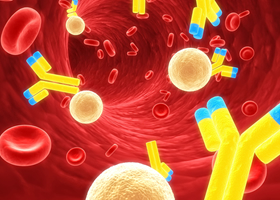 Since our establishment more than 30 years ago in 1982, our main business has consisted of developing, manufacturing, and distributing antibodies. We developed antibodies for more than 5,000 immunogen over this extensive period. At the same time, we have accumulated know-how related to antibody development that serves as the core technology of our business, such as the selection of amino-acid sequences for synthesizing peptide immunogen, the development of polyclonal and monoclonal antibodies using a synthesized peptide immunogen we designed, and the creation of antibodies with a certain specificity.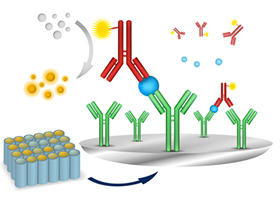 Applying our technology for antibody development, we also research and develop ELILSA assay kits that can quantitatively measure targeted substances. We have a comprehensive line of products that support research on Alzheimer's disease, metabolic syndrome, and cancer. Our assay kits are designed in a unified fashion, using the sandwich method with two kinds of specific antibodies that accurately capture and quantitatively measure the targeted substances.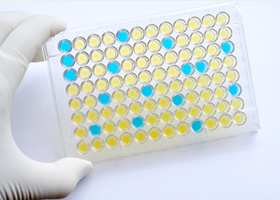 We also provide customized services for the production of high-quality customized antibodies and the development of ELISA systems that satisfy the requirements of drug and diagnostic product makers and academic researchers. These services draw upon our extensive experience and know-how related to the antibody development in the fields of immunology and cell culture.
We are proud that our products have been chosen by researchers around the world and used for basic research on diseases and the development of diagnostic tools and drugs. IBL remains committed to providing high-quality antibodies, ELISA products, and services for customers in both Japan and other countries.
Manufacturing and distributing In-Vitro Diagnostic Products and Supplying Materials for In-Vitro Diagnostic Products.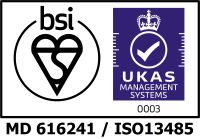 We supply antibodies as materials for In-Vitro Diagnostic Products on a global scale and in compliance with strict quality management rules based on ISO 13485. We have been also conducting research and development on valuable seeds within our existing portfolio, and to obtain approval for their use within In-Vitro Diagnostic products and manufacturing and distributing such In-Vitro Diagnostic products.
Licensing for Antibody Drugs
Today antibody drugs are used in the treatment of cancer and other various diseases. This treatment uses the high specificity of antibodies to attack only targeted cells, and has been shown to produce weaker side effects than other currently available treatments. We proactively seek opportunities for licensing businesses, using our current portfolio built upon our know-how and experience in antibody development.