Message from the President / Corporate Philosophy

Message from the President / Corporate Philosophy
Message from the President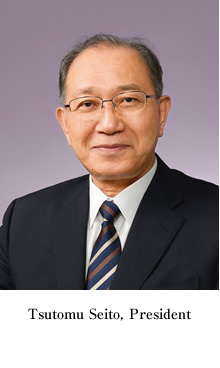 Immuno-Biological Laboratories Co., Ltd was established in 1982 as a company dedicated to research and development. In March of 2007, our company was listed on the JASDAQ. We are proud of the products we make, for they embody our corporate philosophy of remaining "committed to providing the best solutions for enabling sufferers of intractable diseases around the world to enjoy happy and healthy lives." Likewise, we apply our extensive expertise in the development of antibodies. The antibodies we have created are widely used around the world by pharmaceutical firms, universities, and laboratories in hospitals and testing centers.

Our core businesses are in the fields of both research and medicine. We research, develop, manufacture and supply various immunological research reagents, such as ELISA kits, antibodies, cell culture-related products, and customized services. We also conduct research and development on the materials used in diagnostic products and valuable seeds in our existing portfolio, and aim to obtain approval for their use in in-vitro diagnostic products and drugs.

In addition to our core businesses, we have also been working on state-of-the-art technology for protein production using transgenic silkworm cocoons, which make it possible to create valuable proteins as well as antibodies. Because proteins can be produced directly from the cocoons, this new technology provides us with a means for producing high-quality bulk proteins at a reasonable price without investing in expensive plants. This method is also much safer and simpler than the purification process for other protein production systems.

Another benefit of using transgenic silkworms is that they are insects. For this reason, the cocoon-based technology for producing proteins is not subject to animal protection restrictions. We believe this gives our transgenic silkworm production system has an advantage over other systems, and will enable it grow into one of our core business.

We remain committed to maximizing the value of antibodies through the use of cutting-edge scientific technologies to create new businesses, and creating new antibody-related products that help us achieve our goals. To achieve these goals, we adopt a flexible and creative approach and attitude, while at the same time maximizing our efforts in research and development to consistently produce innovative products using valuable antibodies.
Corporate Philosophy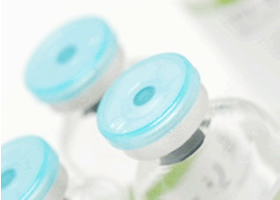 We provide the best solutions for new drugs and diagnostic tools that enable human beings to safely avoid disease. Fully applying our work in research and development, we consistently produce antibodies for the immune system, which is essential for sustaining life. We specifically focus our efforts on the research and development of antibodies to combat intractable diseases such as cancer, autoimmune diseases, and neurodegenerative diseases. At IBL, we remain committed to providing the best solutions for enabling sufferers of intractable diseases around the world to enjoy happy and healthy lives.