IBL News Details

Events / Others
Events / Others

2016/04/01

Exhibited at 84th EAS Congress 29/5 ~ 1/6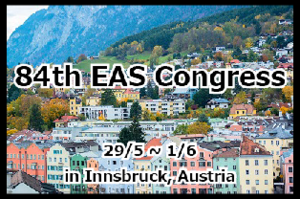 This exhibition was finished.
Thank you for your visiting our booth during the exhibition.
We exhibited at
The 84th Congress of the European Atherosclerosis Society (EAS 2016)
in Innsbruck, Austria from
29th May
2016 (Sun) to 1st June 2016 (Wed)
.
IBL and our affiliate company, Skylight Biotech Inc. introduced cutting edge lipoprotein profiling service "
LipoSEARCH
" and new insight with regard to Theory of Analysis of Lipoprotein Particle Number based on spherical particle model by LipoSEARCH published by our senior technical advisor, Dr. Okazaki, professor emeritus at Tokyo Medical and Dental University at the exhibition EAS 2016.
Click the following link to learn more about the new insight.
Recent Advances in Analytical Methods on Lipoprotein Subclasses: Calculation of Particle Numbers from Lipid Levels by Gel Permeation HPLC Using "Spherical Particle Model" Mitsuyo Okazaki and Shizuya Yamashita J.Oleo Sci. 65, (4) 265-282 (2016)
Learn more about LipoSEARCH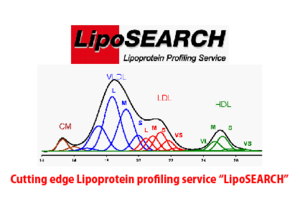 Period: 29th May 2016 (Sun) ~ 1st June 2016 (Wed)
Place: Innsbruck, Austria
Venue:
Congress und Messe Innsbruck GmbH
Rennweg 3, 6020 Innsbruck, Austria
Booth#:
07
Please feel free to
contact us
.
Immuno-Biological Laboratories Co., Ltd.
Diagnostic Research Reagent Division
Sales Support
TEL: +81-274-50-8666
Email:
do-ibl@ibl-japan.co.jp