IBL News Details

Product News
Product News

2021/09/04

About IBL Brand (IBL Brand Videos - Updated)
<Updated News!>
IBL Brand Videos are now released!

IBL-Japan (Specific Antibody Development) 30sec video


IBL-Japan (Specific Antibody Development) 2min video


LipoSEARCH® - Lipoprotein Analyzing Systems (Patented GP-HPLC Systems) 30sec video


For Global Life Bioscience Supply Valuable Antibodies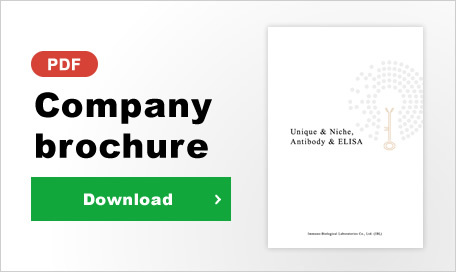 Immuno-Biological Laboratories Co., Ltd. (IBL) is a Japanese antibody developer who supplies their own developed and manufactured antibodies and ELISA products worldwide. The company founder and the corporate president of IBL, Mr. Tsutomu Seito, is one of the pioneers of monoclonal antibodies.

Mr. Seito's spirit and passion "Supplying valuable antibodies to save people fighting against diseases all over the world." are reflected in our services and products as our corporate philosophy since the establishment of the company.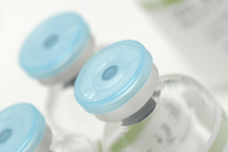 IBL Brand
We have unique in-house developed products that are supplied worldwide. The total number of IBL brand products is around 500 which consists of over 120 ELISA products and 350 antibodies.
History of IBL
IBL has been refining its skills and the quality of antibody development over decades since the company was established in 1982. The total number of antigens used for antibody development is
over 5,000
and we have also provided
more than 10,000
contract services
in Japan.
Global Supply Network
IBL has an extensive global supply network through valued international distributors in major markets so that we are capable of supplying our products in
around 80 countries
.
Our global sales network
Challenging for Innovation
IBL has always been striving for innovation in technology while maintaining traditional antibody development techniques. We have been continuously investing in
a novel transgenic silkworm protein production system
and aiming for developing and manufacturing drugs and testing products using this technology.
Japan Quality
IBL has maintained
ISO13485 certification
since 2009. All our antibodies and ELISA products are manufactured and controlled in-house at our head office and main laboratory located in Japan. We are proud and confident in the quality of our products and services.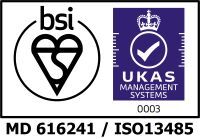 IBL carefully conducts all processes of antibody development with the utmost attention to the process of selecting sequence, immunization, screening, and cloning to find the best antibodies for a particular purpose. Our mission is to consistently supply quality products that are both highly specific and sensitive.
ELISA
- Consistency & Accuracy
- Stable Supply
- Professional Support
Antibody
In-house Development & Control
- Select Sequence
- Strive for Specificity
- Production / QC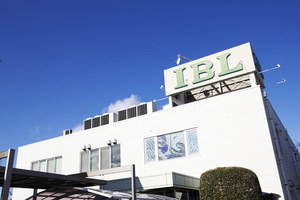 We hope that we can support your research.
For more information, please feel free to
contact us.


Sales Department
Diagnostic and Research Reagents Division
Immuno-Biological Laboratories Co., Ltd.
TEL: +81-274-50-8666
Email:
do-ibl@ibl-japan.co.jp


Any IBL product introduced in this IBL news is applicable for research use only and it cannot be used for diagnosis or medical purpose.