IBL News Details

Events / Others
Events / Others

2017/07/10

Exhibited at The European Association for the Study of Diabetes (EASD) 11/9 ~ 15/9 in Lisbon, Portugal
This exhibition was finished.
Thank you for your visiting our booth during the exhibition.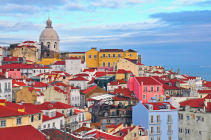 We will exhibit at 53rd European Association for Study of Diabetes (EASD) in Lisbon, Portugal from 11th Sep 2017 (Mon) to 15th Sep 2017 (Fri) with our European distributor
Tecan Group IBL-International GmbH
.
We focus on developing
incretin assay kits (GLP-1 and GIP)
that can measure incretin in human, mouse and rat blood samples and we have a comprehensive product line up in the field. We will introduce such assay kits and
cutting edge lipoprotein profiling service called LipoSEARCH
at the exhibition. We are also offering testing services using our assay kit especially for measuring protein related to metabolic syndrome at testing laboratory of Skylight Biotech Inc.
【Information of the Exhibition】
53rd EASD Annual Meeting
Period: from 11th Sep 2017 (Mon) to 15th Sep 2017 (Fri)
Feira International de Lisboa (FIL) - International Fair of Lisbon and MEO Arena
Booth#:
H.06
Measuring Total Insulin level in EDTA-plasma of High Fat Diet (HFD) hamster
after applying drug for Hyperlipemia (Fenofibrate, αPPAR agonist)
#27700 GLP-1, Active form (High sensitivity) Assay Kit - IBL
Biomarker of Diabetes Incretin (GLP-1/GIP/Insulin) Assay Kits
Lifestyle Disease Biomarkers – Testing Services
Cutting edge llipoprotein analyzing service LipoSEARCH
Product Search
We look forward to meeting you at the exhibition.
Please feel free to
contact us
.
Immuno-Biological Laboratories Co., Ltd.
Diagnostic Research Reagent Division
Sales Support
TEL: +81-274-50-8666
Email:
do-ibl@ibl-japan.co.jp