IBL News Details

Product News
Product News

2020/10/26

A Novel Biomarker Panel for Lipid Research (Newsletter Autumn in 2020)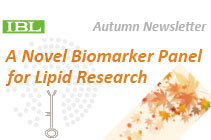 We are pleased to inform that the below 2 New Products have been released recently. These strengths our Lipid Metabolism Product line and hope you finds this benefit for your research!

Human GPIHBP1 Autoantibody Assay Kit (#27267)
GPIHBP1 (Glycosylphosphatidylinositol anchored high density lipoprotein binding protein 1) is an essential protein for transporting of LPL (Lipoprotein lipase) into capillary lumen for metabolizing triglyceride (TG). References

It has been already know that type I hyperlipemia (hyperchylomicronemia) can be caused by GPIHBP1 gene mutation, however, the new insight regarding existence of GPIHBPI autoantibody as a novel pathological unit has been reported on the publication, New England Journal of Medicine (NEJM). Other References

IBL's GPIHBP1 Autoantibody Assay Kit can quantitatively measure GPIHBP1 autoantibody in human serum and EDTA-plasma samples.

Human Lipoprotein Lipase (LPL) Assay Kit (#27268)
LPL is an enzyme which catabolizes Triglyceride (TG) and it has an important role for TG metabolism with as the essential factor ApoC-II. Deficient of LPL and declining of its function are found in type I, IV and V hyperlipemia and it has been considered that they are one of the cause of high TG. This kit can quantitatively measure LPL in human serum or plasma before and after heparin administration.
Measuring among LPL mass, GPIHBP1 mass and GPIHBP1 autoantibody as a panel will be useful for researches of unknown high TG.

Details analysis using our patented technology "LipoSEARCH" is also available.

Our Complete Lipid Metabolism related products are available from the banner below:



We also have unique biomarkers in the following fields.




Find distributor in your country
Product Search
About IBL Brand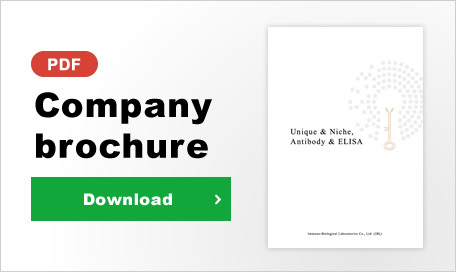 Please feel free to contact us.

Sales Department
Diagnostic and Research Reagents Division
Immuno-Biological Laboratories Co., Ltd.
Email: do-ibl@ibl-japan.co.jp