IBL News Details

Events / Others
Events / Others

2018/09/10

Exhibited at Neuroscience 2018 (Nov 3rd - 7th) in San Diego, USA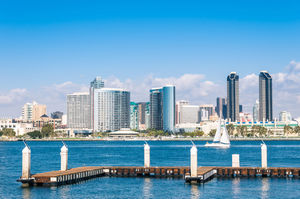 This exhibition was finished.
Thank you for your visiting our booth during the exhibition.
We will exhibit at Neuroscience 2018 with our USA distributor
IBL-America
from November 3rd - 7th in San Diego, USA.
Since we have been working on R&D of Alzheimer's disease for a long time and we have a comprehensive product lineup in the field such as Klotho, Amyloidβ, APP and Tau, such products will mainly be presented at the exhibition.
Neuroscience 2018
Nov 3rd (Sat.) - 7th (Wed.) 2018
San Diego Convention Center
Booth#: 3603
Comprehensive Product Lineup for Alzheimer's disease Research
Amyloid Beta (Amyloid β) Toxic Oligomer Assay kit - IBL Newly Released!
Total Tau / Phospho Tau Assay Kit - Newly Released
New Insight: A risk of iatrogenic Alzheimer's disease and cerebral amyloid angiopathy found from research of Creutzfeldt-Jakob disease (CJD)
α-klotho and Alzheimer's disease –new article-
Relationship between mild cognitive impairment (MCI) which suggests early stage of Alzheimer's disease and Amyloid β toxic oligomer –new article-
Predict a long-term cognitive outcome of iNPH patients from change of Aβ42 toxic conformer ratio in CSF.
Please feel free to
contact us
if you have any questions.
Sales Department
Diagnostic and Research Reagents Division
Immuno-Biological Laboratories Co., Ltd.
TEL: +81-274-50-8666
Email:
do-ibl@ibl-japan.co.jp