IBL News Details

Product News
Product News

2021/06/21

New Release! Mouse Titin N-Fragment Assay Kit - IBL
Related Materials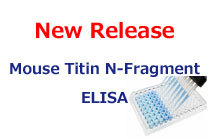 We are pleased to announce that we newly released
#27602 Mouse Titin N-Fragment Assay Kit - IBL.
About Titin N-Fragment:
Titin N-Fragment is a fragment that is metabolized and detected in urine from a protein with a molecular weight of 3816 kDa, titin (connectin), which is specifically expressed in striated muscle. Elevated levels of Titin N-Fragment in urine have been reported in human studies such as Duchenne muscular dystrophy, and other neuromuscular diseases, heart diseases, liver diseases, sports medicine, and emergency medicine areas.
We have released the Kit for measuring mouse samples for research on animal samples.
Related product:
#27900 Human Titin N-Fragment Assay Kit - IBL
Find distributor in your country
Product Search
About IBL Brand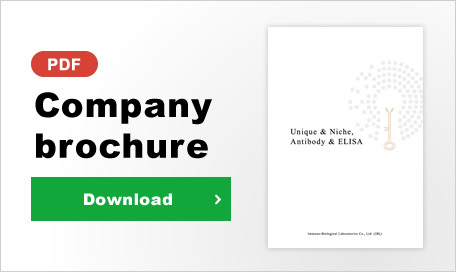 Please feel free to contact us.

Sales Department
Antibody related Business Division
Immuno-Biological Laboratories Co., Ltd.
Email: do-ibl@ibl-japan.co.jp