IBL News Details

Product News
Product News

2020/08/20

New Release Mouse / Rat (Total & Intact) Angiotensinogen ELISA Kits
Related Materials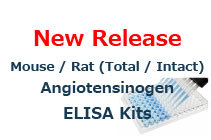 Angiotensinogen is a precursor protein of Angiotensin and it is cleaved by renin enzyme secreted from juxtaglomerular cells (JG Cells) located at afferent arterioles of kidneys, and Angiotensin I is produced. After that it is cleaved by Angiotensin-Converting Enzyme (ACE) and Angiotensin II is produced.

Measurement of Angiotensinogen is useful in research such of primary aldosteronism, novel RAAS inhibitor and cardiovascular and renovascular disease.

#27412 Human Total AGT detects both human Intact (Full Length) and Des AI AGT that is cleaved by renin. #27742 Human Intact AGT specifically detects only human Intact AGT.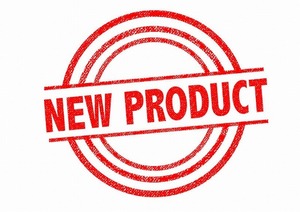 In addition to above human AGT kits, the following mouse and rat AGT ELISAs are now available for sale.

27103 Mouse Total Angiotensinogen Assay Kit - IBL
27104 Rat Total Angiotensinogen Assay Kit - IBL 

27105 Mouse Intact Angiotensinogen Assay Kit - IBL
27106 Rat Intact Angiotensinogen Assay Kit - IBL


Other Kidney related products
Find distributor in your country
Product Search
About IBL Brand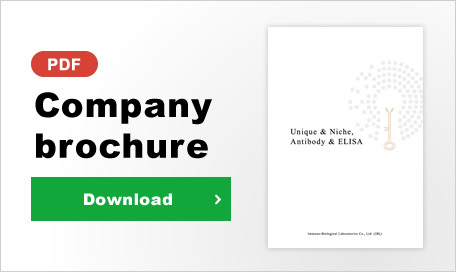 Please feel free to contact us.

Sales Department
Diagnostic and Research Reagents Division
Immuno-Biological Laboratories Co., Ltd.
Email: do-ibl@ibl-japan.co.jp